El Informador Del Valle is now in its 33 Years of service and has become, without a question, the voice of the Inland and Coachella Valley's Latino communities. The declining readership of major market print media in ethnic communities has positioned El Informador del Valle as the only alternate print media. We serve the regions in Latino markets exceedingly well since we are the oldest 100% Spanish/Latino locally-owned and operated newspaper in Inland and Coachella Valley's.
El Informador Del Valle continues to offer coverage with exclusive editorial copy and an attractive format that delivers high readership interest. Special sections include Commentary, Health, Political, National News, Social Events, Real Estate, exclusive Hollywood Entertainment, Community Calendar, Sport, as well a very effective classified section. We are a FREE distribution newspaper available in the following cities and communities: Palms Spring, Desert Hot Spring, Cathedral City, Rancho Mirage, Palm Desert, Thousand Palms, Indian Wells, La Quinta, Indio, Coachella, Thermal, Mecca, 100 Palms, Salton City, Hemet, San Jacinto, Beaumont, Banning, Cabazon.
El Informador del Valle is the Hispanic newspaper with the most circulation. Our readership is well over 166,000. We deliver every Thursday.
This media information was put together to give you general information about El Informador del Valle. We look forward to providing you the opportunity to reach the always-expanding Latino Communities.
​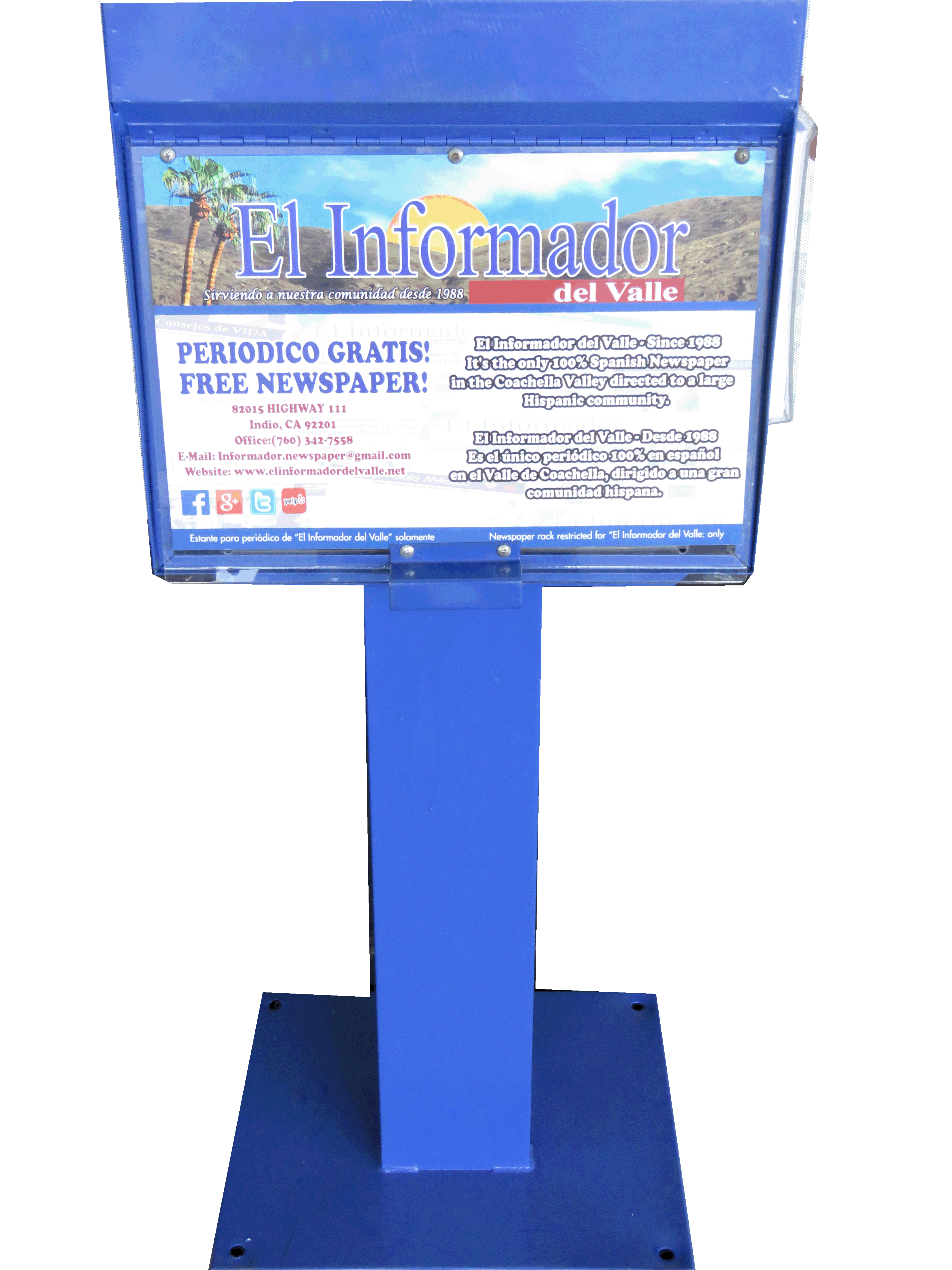 El Informador del Valle Awards